I eat food. The blog.
I was checking out the blogosphere last week to see what I could make with the ingredients in my fridge, and was delighted to discover the new recipe database over at I eat food.  Since it was a Thursday and I like lighter meals on my hot yoga nights, I was going for some veggie sides and ended up matching up two.
The first was the Italian dressed cucumber salad: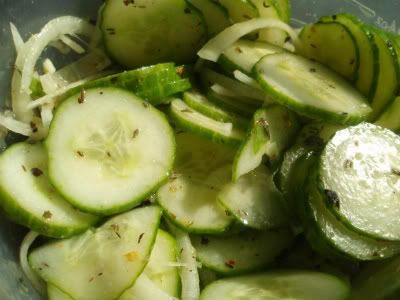 It actually smelled exactly like a bottle Italian dressing, but wasn't terribly flavorful…I didn't measure anything and I'm thinking I may have gone a bit light on some of the spices, so personal error there.
Another recipe that caught my eye was the Mustardy Creamed Onions, although I elected to skip the pearl onions and simple quartered a large Spanish onion…which was still delicious.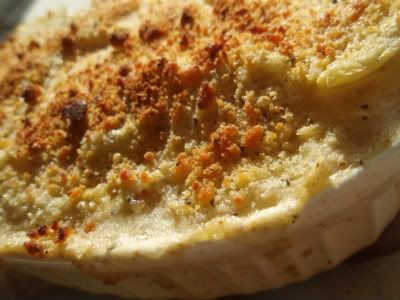 There was just so much warm-deliciousness going on with the onion dish…it's something I'd eat again and again.  I skipped the Vegan Parm, instead mixing some Nooch into the sauce and putting breadcrumbs with a drizzle of olive oil for browning on top.  Absolute perfection.
Selah.