The Rabbinowitz Family Cookbook
These were all food made in one dinner early last week…and since then I've been eating a lot of salads…salads in bowls…salads in wraps…salads disassembled….this is what happens when I go clothes shopping, and don't like what I see when trying on an article of clothing.  There is something of a diet going on right now, and sadly that might mean less exciting food on the blog for a little bit.  I also often make my most exciting food for Shabbat on Friday nights, and because of the Sabbath, that doesn't get photographed.  There are no pictures, but you will have to take my word for it that I made the chocolate spice cake with dulce de batata from Viva Vegan, and it was delicious.  Seriously…try it out.
In things that were photographed, we have tomato green beans: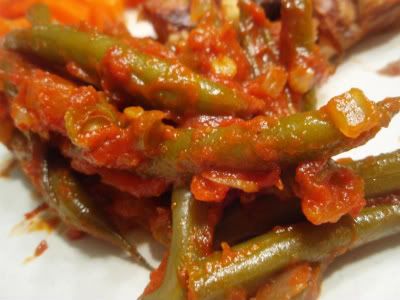 Moroccan Carrot Salad: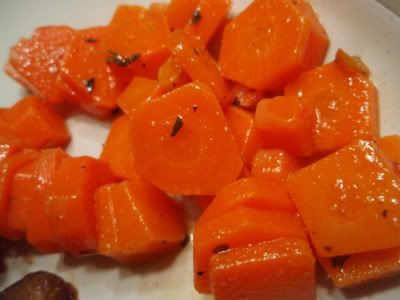 And a baked Challah dressing (which was actually a Vegan recipe…I was shocked it didn't call for eggs):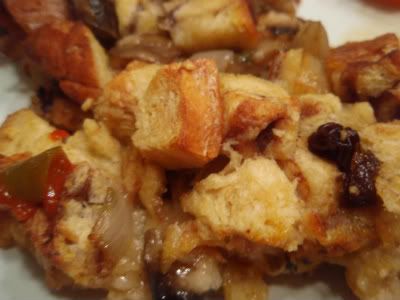 These are all recipes from the Rabbinowitz Family Cookbook, which I highly recommend, as it is my go-to every Friday Night (And after dozens of attempts, I finally found my go-to challah recipe in it) although it is by no means a low-fat cookbook.  I also skip over the meat chapters, although perhaps I should check them out and see what there is in terms of a new tofu "brisket" recipe in my future…
Selah.