Comfort Food Diet
Since with the first week of spring came snow (obviously) I figured I'd try some less salad-inspired dishes from Appetite for Reduction and see how I felt about some warming diet food.  First off was the orange scented broccoli with caulipots…although I didn't have any OJ or oranges, and used granulated orange and orange blossom water instead.  This was yummy, but then it's pretty hard to do something with broccoli that I don't like.  I used the remainder of my purple cauliflower in the caulipots, making it a pretty lavender color…fun AND delicious.  I simply skipped the powdered stock, and really didn't think it was needed…I may have used a bit more sea salt instead, but I'm ok with that, I'm convinced salt gets a bad rap.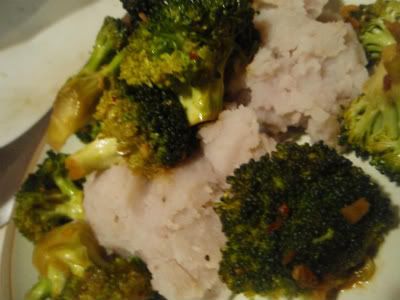 I also tried the tempeh helper this week, although hamburger helper wasn't something I had growing up, so it's not like I was trying to fill a void.  As pasta dishes go…this wasn't a favorite of mine.  The tempeh still retained a pretty bitter  taste, and the pasta and cheeze sauce just wasn't flavorful enough to get me past it.  Maybe I just don't get the comparison having never had the original…but this combination of flavors and textures doesn't do a whole lot for me.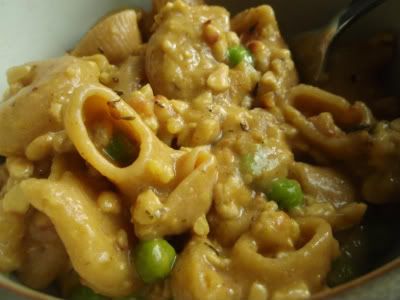 So one winner and one loser…those numbers aren't too bad…And these were both nice and filling, I had a single serving of each on seperate nights and did feel satisfied for the rest of the night, so that was a win.
Selah.