More Tester Recipes
I wish I had some original recipes to share with you today but no such luck….I can say I made the sopapillas(?) from Viva Vegan and they're delicious, but I forgot to take a picture…
What is pictured here, are a couple more tester recipes from the Diet, Dessert and Dogs e-book that's coming soon!
First off was the full breakfast hash: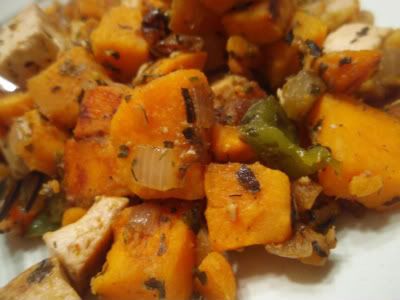 Complete with sweet potatoes, tofu and more…nice and filling.
I also did it up with the socca roll-ups with a sweet potato spread and apples this week…REALLY GOOD!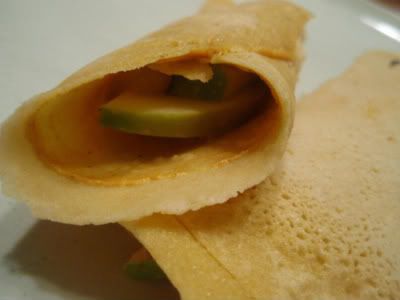 Not gunna lie, those roll-ups were my Valentine's Day dinner…really classy I know…I have a thing with making crepes or something like them on valentine's day, it's something of a tradition at this point.
Selah.