Have Some Junk Food will you?
It looks like I went to White Castle….rest assured, I would never do such a thing, but our meal the other night certainly had the look: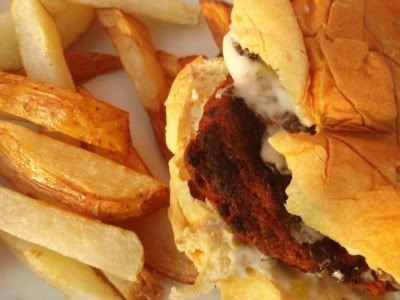 I made the All-American Grillers from Just the Food, and set them up with some of my standard lemon-caper mayo and a side of fries.  These aren't even the healthy oven-baked fries I normally do…they were deep fried…just like the real thing, but SO much better than McDonalds.  Not that it takes much…
Selah.