Pasta, pasta, and more pasta.
There's definitely been a trend lately….I've been making a lot of pasta.  First the breaded seitan made a repeat appearance as chicken parm: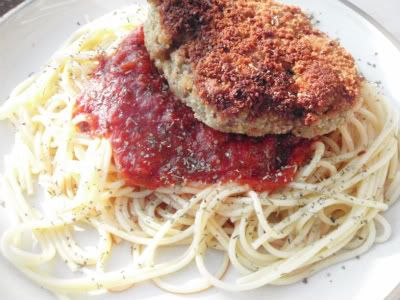 Next I decided to break into a jar of Thai Kitchen pad thai sauce that had been sitting in the pantry for what feels like forever.  So this is basically whatever veggies we had lying around, soba noodles, and that jarred sauce: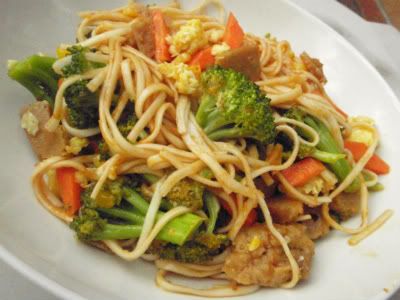 Last but not least, was some lo mein that looks more or less the same as the pad thai in the picture, but I had to make it since we picked up some fresh lo mein noodles at the Asian grocery.
With the exception of the carrots we had, all the veggies in there are from the Asian grocery.  There are some long beans, chili leaves, black mushrooms and onion, along with a sauce of chili paste, mushroom sauce, honey, water and corn syrup, with an added splash of Shoyu at the end.  Tasted exactly like takeout…minus the cardboard container.
Selah.