Thai Red Curry
This one was underwhelming…so I won't bother with a recipe.  If I ever get it right, I'll share, but for the time being I just can't compete with the Thai place down the street.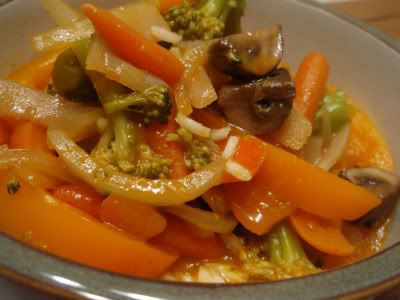 I even managed to undercook my rice somehow, which isn't an issue I ever have.  Must just be that kind of day…
On a side note of sorts, as I was cooking this I was wondering if Thai restaurants use 'Thai Kitchen' products behind the scenes…do Thai people?
Selah.