What's been coming out of my Kitchen
What with the holidays approaching and all sorts of other stresses I just haven't had time to post.  I have been cooking, but what happens is that I make things, forget about them, and once I finally upload the pictures, I vaguely remember the flavors, but have no clue what actually went into them.  So this post is going to be all pictures and no recipes…I promise I'll be back to my old ways soon….in the meantime, enjoy the food porn.
The entire purpose of this dish was to eat purple cauliflower.  That was really all I wanted, and in that role it served nicely.  There were also wax beans in here, and some roasted chili sauce by Thai Kitchen.  It was served up over couscous.
This is a boca chiken patty over pasta….not exactly a gourmet meal.  I bought the very veggie juice by RW.Knudson hoping to find a replacement for V8.  It's NASTY.  I made it into a mediocre pasta sauce with wine and a lot of spices.  At any rate, it was better than drinking it.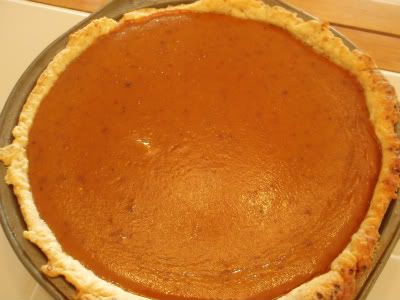 WINNER.  Baking isn't normally my thing, but this year I decided I was going to make a pumpkin pie for Thanksgiving, and it was more then succesful.  I obviously haven't touched this one since it's for the big meal, but I made a couple minis with the extra filling and dough, and seeing as how I polished two off in about that many hours, I'm gunna go ahead and say I approve of my own work.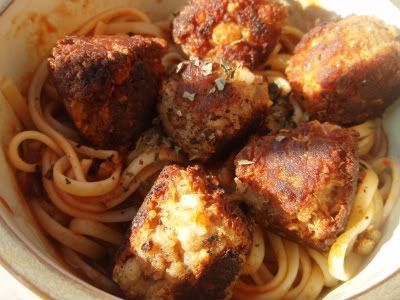 This looks good, but wasn't totally successful.  The balls are a combination of white beans, gluten, BBQ sauce, and spices, that got nice and crispy on the outside, but stayed pretty bland and mushy on the inside.  oven baking probably would've fixed that issue, but I didn't want to wait that long…must be my comeuppance for impatience…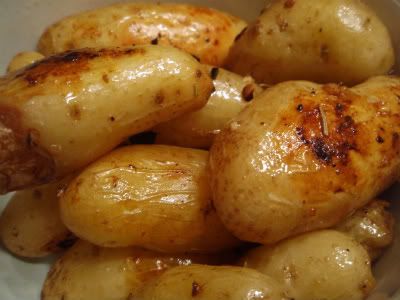 The fingerlings are from Michelle's backyard…and boy were they good!  I tossed these in a simple "vinaigrette" of olive oil, lemon juice, garlic, rosemary, S+P.  They were roasted for 40minutes at 372.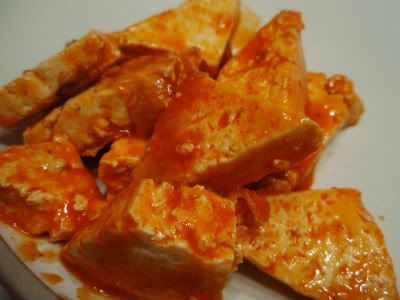 Buffalo Tofu is always a treat.  There was half a bottle of Franks Buffalo Sauce in the fridge which I jazzed up with an extra teaspoon of cayenne, and then I tossed some quick fried tofu in it to coat.  Viola.  Dinner.
Last but not least is some red kale.  I'm not sure why it's called red kale since it's obviously purple, but who am I to argue.  Purple Bell Peppers are called Chocolate…which I tend to think is brown.  Maybe we have an issue calling foods purple as a society?  anyway, these are sauteed down with some umeboshi vinegar and Bac-uns…my favorite way to eat Kale.
Hopefully everyone has a great Thanksgiving, and I'll be back with a vengeance after the holiday!  Expect some pics of the Vegan Gravys and sauces I contribute to the family meal….now if only I could get them to forgo the bird..
Selah.