Korean Cucumber Salad and Quick Spicy Pasta
When I saw the size of the cucumbers at the farmer's market yesterday, the first thing I thought of was the Korean Cucumber Salad that Renae over at I eat Food made this week.  The cucumbers at the market were so big I only used one for the recipe, and boy was I glad.  I won't bother posting the recipe, since I linked you directly to the page on her blog, but if you're into simple raw veggies with Asian flavors…this  one's a winner, and I highly recommend you check it out.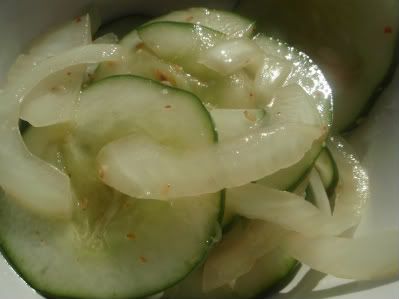 To back up the salad, I made a quick "stir fry" of sorts with some leftover pasta, pattypans, carrots, green onion, and cabbage.  The sauce was a combination of (fairly) equal parts Asian Chili Sauce, Shoyu, Rice Vinegar, Agave Nectar, and water.  Once the veggies had been cooking for a bit, I poured in the sauce, covered the wok, and simply allowed everything to cook down for about 15 minutes.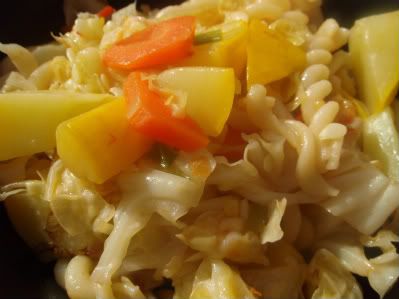 Voila, dinner.  Simple and Delicious, a winner all around.
Selah.