Eggplant with Spicy Chinese Peanut Dressing
Me and Renae over at i eat food must be karmically connected or something, because lately everything she makes strikes a chord with me, and I go running off to try the same thing or something similar.  First off, I have to say that I found these AWESOME looking eggplant at the market, and although they didn't picture all that well, I wanted to post the shot I got and ask if anyone knows exactly what these are, because I don't, and they weren't labeled.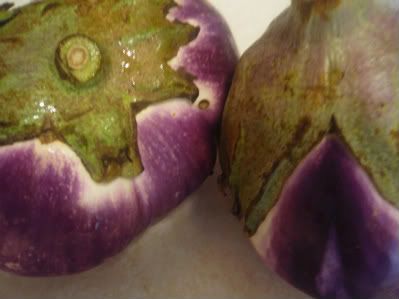 The recipe is from Madhur Jaffrey's World Vegetarian, and the only changes I made were replacing fresh ginger with about a tsp of powdered, and cilantro with a half cup of green peas.  Because I've finally come to the decision that I HATE CILANTRO.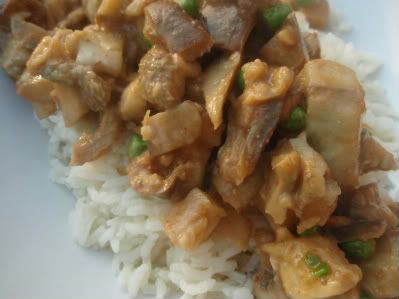 Rather than pour the sauce over the eggplant, I combined sauce and eggplant in a tupperware, and shook (marinating style) to coat.  Yum!
Selah.