Chickpea Spinach Curry
This is a pretty standard curry…Easy enough to make for lunch (as I did) but nothing terribly spectacular.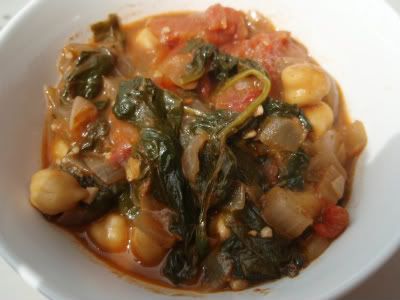 The recipe is from VwaV, I suggest you find it there, increase the salt a bit and limit all the other spices accordingly.  That's what I did, and the salt turned out just right and all the other spices were a bit overpowering but not horribly so.  This was good as is, although to make it even heartier for dinner I might add somem Yukon Golds or something along those lines.  They'd thicken things up and soak up some of the spices.
Selah.