Caesar Salad V'con Style
I've never been a huge caesar salad fan, which is probably why I've never made the caesar salad from V'con, but it seems like everyone else has tried it, so I gave it a shot.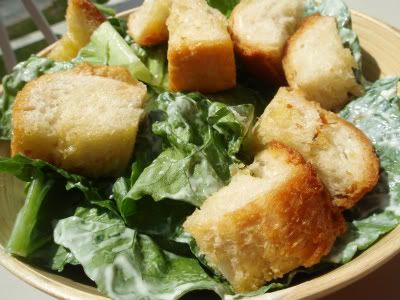 It IS good…you know, as caesar salads go.  Frankly I like a larger variety of vegetables in mine and a vinegar based dressing, but to each their own.  And it does photograph beautifully…
Selah.